Cathy Guros Pulvermiller, NY| Home Buyer
"Jennifer Maldonado and her team at A.S.A.P. Mortgage helped us put our lives back on a stable, more secure financial track. The way this feels is absolutely amazing. We were presented with options and provided with detailed explanations whenever we asked. Jennifer made us feel like we were family and that what was best for us was what the company would make happen. And they did. I cannot recommend Jennifer more to anyone looking for a mortgage or to refinance. They are truly excellent at what they do."
April 8, 2017 Cathy Pulvermiller was A.S.A.P. Mortgage Corp's (NMLS#4368) client

Katie Hughes Bello, NY| Home Buyer
"I can't possibly say enough wonderful things about Doug Petri at ASAP Mortgage! As first time home buyers, my husband and I were new at the mortgage process, and Doug made the entire thing a breeze – from pre-qualification through our closing. Not only is he unbelievably professional and knows the industry in and out, but he's kind, patient, supportive and funny! He not only helped us get our mortgage, but ensured that we understood the process, exactly what we were signing, and he was always available for questions and concerns. Doug made a process that everyone made sound terrifying a totally manageable (dare I say, enjoyable?) experience and I would (and have!) recommend him to anyone looking for a new home.
Thank you again, Doug!!! :)"
January 27, 2017 Katie & John Bello was A.S.A.P. Mortgage Corp's (NMLS#4368) client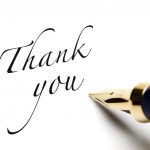 Anastasia & Joel Martin, NY| Home Buyer
"Irene, Elvia, Nancy, and Johanna,
I wanted to thank you ladies for putting in endless effort and time into our file.  Joel and I truly appreciate it.  With out you ladies we wouldn't be moving into our dream home! Thank you, from the bottom of our hearts!"
January 26, 2017 was A.S.A.P. Mortgage Corp's (NMLS#4368) client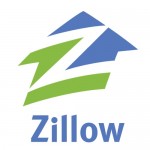 user659479 from 10562 

, NY| Home Buyer
Highly recommend – 5 Stars
Irene and her team at ASAP mortgage provided excellent insight and guidance during the mortgage process. We would have been at a loss without their assistance, both in securing a great home loan and in navigating the complex legal and financial steps associated with buying a home. Her team was also available to crunch numbers with us while we were looking at homes with our agent.
LOAN STATUS: Closed Dec 2016        LOAN TYPE: Purchase
CLOSE ON TIME: Yes                            INTEREST RATE: As expected        FEES/CLOSING COSTS: As expected    
December 2016 was A.S.A.P. Mortgage Corp's (NMLS#4368) client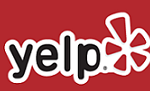 Sherry C. Bronx, NY| Home Buyer
"I bought my first home in July and couldn't have done it without the team at ASAP. They all worked hard and went above and beyond the call of duty (as the phrase goes) to make this happen.
As a new home buyer, there was so much new information and things to keep track of that I often became overwhelmed. The team at ASAP held my hand throughout the process, explaining and reexplaining various aspects of the process. Special thanks to Nancy Meserole; she did much of the explaining and reexplaining and did so calmly and with warmth and humor. Thank you!"
August 18, 2016 Cherrie Campbell was A.S.A.P. Mortgage Corp's (NMLS#4368) client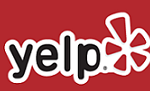 A G. Brooklyn, NY| Home Buyer
"We're so fortunate that our buyer's agent recommended ASAP Mortgage to us.  Our application was assigned to Matt Diaz, and from the first phone conversation with him to our closing day, Matt was unimpeachably professional, helpful, and friendly.  And though I'm sure he must have inwardly rolled his eyes at us on many occasions, because we had so many questions throughout, some of them naive and/or panicked, Matt never came across as anything other than happy to help us.  This was the second time that we've purchased a home, and the first time around, about 15 yrs ago, we dealt directly with a bank.  Working with ASAP versus going directly to the banks was the far less stressful way to go, and it had a warmer, more personal feel to boot.  Getting a mortgage is never a trip to the beach, but with Matt Diaz and ASAP, the whole process will be far nicer than it could otherwise be.  Thank you, Matt, for your helping us buy our dream home!"
July 11, 2016 Christopher Cottle was A.S.A.P. Mortgage Corp's (NMLS#4368) client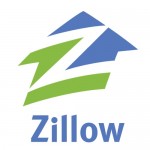 Peterfranzoso  | Homebuyer
"The mortgage team at ASAP Are one of the most diligent team of professionals that I have worked with. They leave no stone unturned while working for you to get you the best rates and prompt service."
Closed purchase loan. Washingtonville, NY
05/12/2016 – peterfranzoso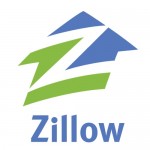 Acifu23  | Homebuyer
"Simply the best, will never use another broker or lender again!! Irene is always available to answer questions day or night. Her knowledgeable team is professional, efficient, organized and gets the job done promptly! Irene goes to bat for her clients and pushes the envelope to ensure her clients receive expedient service. This is the second time I've used her and she has not disappointed! Don't waste your time with another lender Irene's the best!"
Closed purchase loan. Mahopac, NY
01/05/2016 – acifu23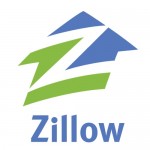 Lavenderroses4u | Homebuyer
"They were great assisting my husband & I secure our loan through the VA – which isn't always easy. They were patient with our questions and concerns and handled everything. We found ASAP through our agent and it worked out well. Good job! "
Closed purchase loan. Cortlandt Manor, NY
11/10/2015 – lavenderroses4u


Roozbeh Daneshvar | Advisory Software Engineer at IBM Research Watson Group
"Irene and her team were constantly by our side to help. She and all her team members were extremely patient and were willing to do everything for us to advance our loan process as smoothly and easily as possible.
They also gave us smart suggestions for our application and found us rates which were by far better than the rates we had found for ourselves. By the way, Irene's helps were not limited to our loan; she was willing to help us with our other financial questions as well."
July 7, 2015, Roozbeh was A.S.A.P. Mortgage Corp's (NMLS#4368) client

Patricia D'Alesio | Real Estate Salesperson at Houlihan Lawrence
"I recommended Irene to buyers in the past and most recently had her assist in attaining a mortgage for a family member… Great job ASAP!"
December 20, 2013, Patricia was A.S.A.P. Mortgage Corp's (NMLS#4368) client