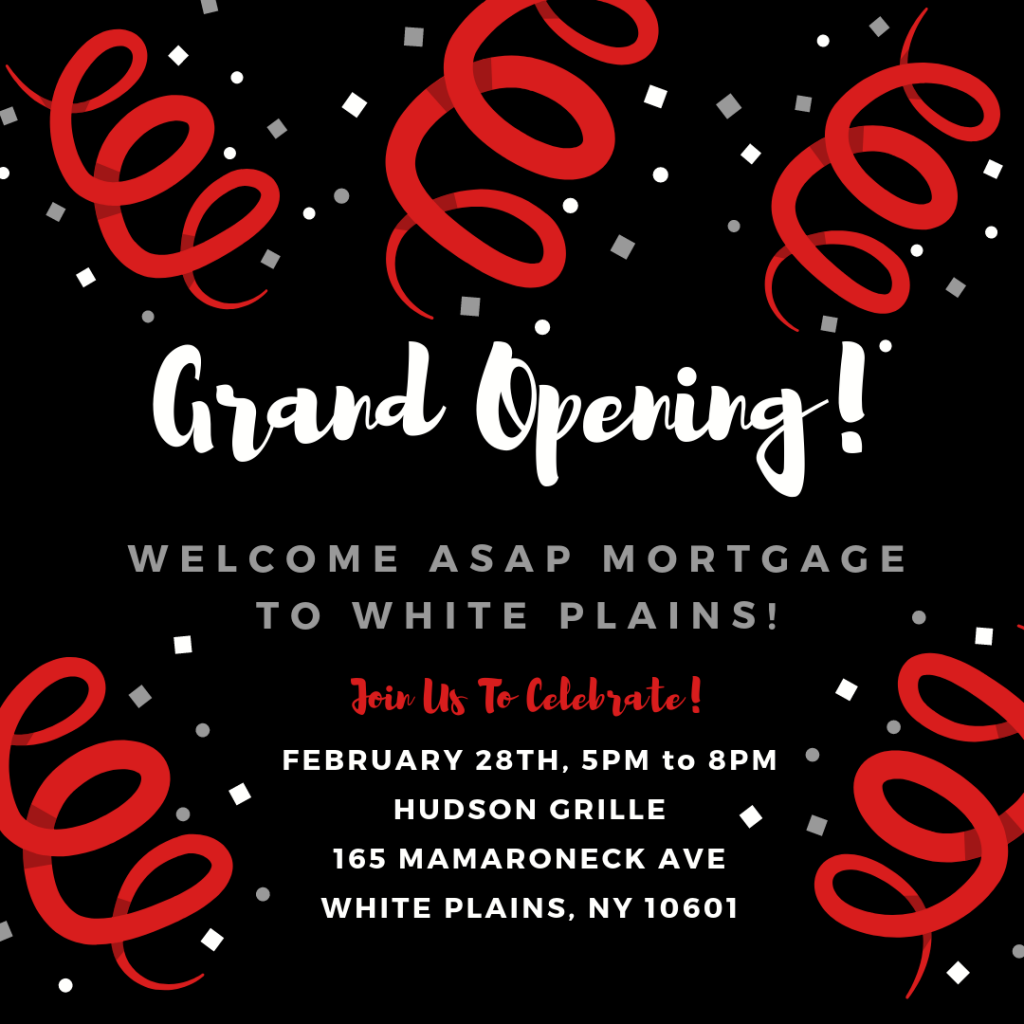 February
White Plains Branch Grand Opening!
Please join us in celebrating the Grand Opening our new office location in White Plains, New York! It's so exciting to be a part of the White Plains hustle and bustle. Our office is located at 382 Mamaroneck Avenue (store front), we welcome and love visitors. Please register to here to attend
We are looking forward to sharing this monumental evening with everyone. I started this journey 19 years ago as a one-woman company from my home office. I am humbled and blessed to be celebrating this Grand Opening with our trusted and loyal professionals, friends, clients and family. It is each and every one of you that encouraged me and always believed in the dream of A.S.A.P. Mortgage.
Sincerely,
Irene Amato, CEO