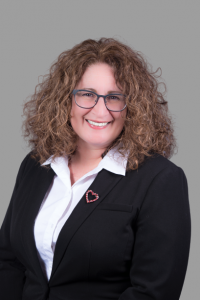 Camille Campbell
Operations Manager
Corporate Headquarters
2 S. Division Street, 2nd Floor
Peekskill, NY 10566
Office:  (914) 736-9230, ext.113
Fax: (914) 788-5112
Company NMLS #4368
Camille Campbell
Operations Manager
Camille has worked within the mortgage industry for over a decade. She began her career with A.S.A.P Mortgage in 2002. Camille has touched upon most aspects of the industry and is currently utilizing this experience in her current position, Operations Manager/Human Resource.
Camille has extensive knowledge in accounting, compliance, customer service and human resources. Camille is a team player and leaves no stone unturned. She demonstrates her passion for the industry daily and consistently strives for excellence in customer service.
Camille lives in Cortlandt Manor with her husband and two children. She is active within the school district and community. During her free time she enjoys hiking and spending time with her family.