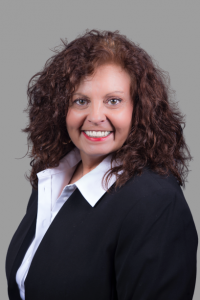 Marie Ingrassia
Customer Service Specialist
White Plains Branch
382 Mamaroneck Avenue
White Plains, NY 10605
Office:  (914) 365-8110, ext. 106
Fax: (914) 237-6780
Branch NMLS# 1140068
Company NMLS #4368
Marie Ingrassia
Customer Serive Specialist
Marie has a wealth of "people" experience having held positions in very diverse firms from advertising, healthcare, and public relations. Her prior experience as an assistant director of public relations for a hospital allowed her to work directly with the public coordinating events as well as dealing with family members and patients.
Marie's past experience and love for helping others has led her to A.S.A.P. Mortgage, where her love of helping people will continue. Marie is a team player and demonstrates her passion for excellence in customer service on a daily basis.
Marie resides in the Bronx with her two children who are her world. She is active within the school district and community. During her free time she enjoys sewing and spending time with her family.