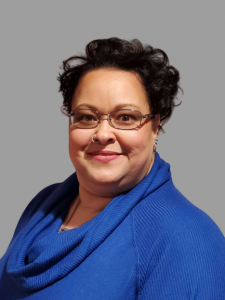 Marlene Miller
Processor
Fishkill Branch
1012 Main Street, Suite B
Fishkill, NY 12524
Office: (845) 320-4810, Ext 117
Fax: (914) 788-5112
Marlene@AsapMortgageInc.com
www.AsapMortgageInc.com
Branch NMLS# 1848838
Company NMLS #4368
Marlene Miller has joined the staff of ASAP Mortgage. She comes to us with 10+ years working with the public. Marlene holds a B.A. in Business Management, which she obtained at Monroe College in the Bronx. She is bilingual and is available for our Spanish speaking clients to ensure good communication through the mortgage process. Marlene will be providing support to ASAP Loan Officer's teams ensuring timely and accurate processing of our clients. mortgage files.
Her experience ranges from dealing with families and professions including brokers, attorneys, appraisers, inspectors, and different community organizations. She has learned to multitask and works great under pressure with time management as a priority.
Marlene offers exceptional customer service being her forte. She prides herself with making sure that every client is taken care of. She aims to make sure that the clients have a positive experience thru the mortgage process.
Marlene is active in local fundraising for Sparrows Nest and is also a Peer volunteer with Active Heros. When not at work Marlene loves to spend time with her two·children. They love going on adventures, crafting, museums, learning something new everyday. She has a fond love for photography and she feels that she sees things thru a camera no one else can see.
Languages:
English & Spanish