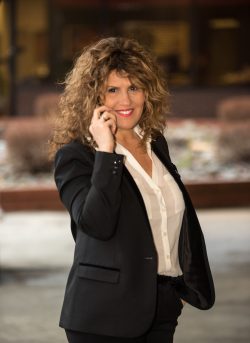 Our Mission at A.S.A.P. Mortgage is to deliver a transparent mortgage transaction to the consumer. Our Unique Boutique Mortgage Experience combines elite licensed mortgage professionals, incomparable service, a full array of mortgage products with the most competitive rates in the industry. At A.S.A.P. Mortgage you're a client, not a number!
Our Vision is to expand the A.S.A.P. Brand throughout the country One state at a time to empower consumers with the knowledge and tools necessary to achieve the American Dream of home ownership. We will have boutique mortgage offices providing a simplified one-on-one mortgage transaction for the consumer. KNOWLEDGE IS POWER!
Irene Amato, CEO 
NMLS # 4214
25 Years of Experience!

Dedicated Loan Experts!

All of our Mortgage Loan Originators are licensed and bonded.

Unsurpassed Service!

– We offer our clients a seamless transaction from start to finish.
– We offer bilingual (English/Spanish) licensed loan originators & processors.
–  Start your On-line application now!

Free Pre-Qualifications
First Time Home Buyer Specialists!

Condo & Co-op Specialists!

Access to Over 40 Nationwide Lenders!

We Offer A Full Variety of Products!

– 10 – 30 Fixed Rate
– 5/1, 7/1 , 10/1 ARM's
– VA, FHA, USDA
– Jumbo Loans up to 3M
– Cash Out Refinancing
– HomeStyle® & 203k Renovation Loans
– Veteran Certified USA Care Specialists
"A.S.A.P Mortgage is amazing. Elvia and Nancy were super helpful and my husband and I can't thank them enough for everything they did!"
Jenna Timm
"Hi Ladies,
I just wanted to say thank you for all of your help!! I know it was quite the process and I felt like you guys were so helpful, knowledgeable, and responsive throughout. I really appreciate it!!!
Thank you
Monika"
"Great experience, highly recommend. We met our deadline and our goals with the help of A.S.A.P. Thank you Irene!"
Nate Mulliken
"Wonderful experience. 
They went above and beyond. 
Always available for any of my questions. 
Beyond satisfied with the service."
Marie Norris Basulto
"Top notch service. Made a stressful process very comfortable. They are with you from start to finish. A+."
Robert Alarco
"Excellent to work with. Extremely helpful throughout the entire process. Provided constant communication and status updates throughout the entire process. Highly recommend them to anyone."
Daniel A Edzenga
"Couldn't have done it without them. Since the beginning of the process until the end. Johanna answered all our questions and guided us throughout. Very professional, caring and outstanding customer service. Thank you so much!"
Luzz Medinaa
"Five Stars! Jennifer and Team were great!
I cannot say enough about the service we got with ASAP Mortgage ! We had a pretty rough start on a house this summer and needed to pull back from our contract due to an inspection issue. When we found our second house, Jennifer and her team picked right up where we left off and took so much stress out of the process. We closed quickly and got a great rate lock thanks to the diligence of the team. We highly recommend them for anyone looking to finance a house in the Hudson Valley!"
Stephanie
"ASAP Mortgage Corp. is a very professional organization. I admire the openness and the communication that I received from the team. They are very reliable, trustworthy and did everything to help me close my loan and for that I owe them a big thank you. Special thanks to Joel."
I. Hall
"I had a wonderful experience and everyone I worked with went above and beyond for me, dealing with a difficult coop situation. I would highly recommend to everyone."
L. DeSilva
"Very good team, they were on top of things & followed up in a timely manner."
K. Capeluto
"My realtor recommended ASAP Mortgage in Cortlandt Manor and I'm glad I listened. From our first visit, I knew we were going to get great service. My purchase had many complications and ASAP employees handled them all with concern and professional service. Near the end of our process, we had an unexpected problem and the owner Irene Amato called me on a Friday night to help solve it. I recommend ASAP Mortgage for mortgage needs."
Papa Gammy McCarthy
"Jennifer Maldonado and her team at A.S.A.P. Mortgage helped us put our lives back on a stable, more secure financial track. The way this feels is absolutely amazing. We were presented with options and provided with detailed explanations whenever we asked. Jennifer made us feel like we were family and that what was best for us was what the company would make happen. And they did. I cannot recommend Jennifer more to anyone looking for a mortgage or to refinance. They are truly excellent at what they do."
Cathy Guros Pulvermiller
"I never knew you could love a mortgage company so much! Buying any piece of property is not easy but try it being your first purchase & your first home! Nancy, Elvia & Joanna where amazing, patient, informative & made our journey so much smoother ! Trust the professionals of ASAP for all purchases! I'm so thankful to have found them ! And cant wait for my next with them!!!! #chooseasap"
Michele Lisa
"I can't possibly say enough wonderful things about Doug Petri at ASAP Mortgage! As first time home buyers, my husband and I were new at the mortgage process, and Doug made the entire thing a breeze – from pre-qualification through our closing. Not only is he unbelievably professional and knows the industry in and out, but he's kind, patient, supportive and funny! He not only helped us get our mortgage, but ensured that we understood the process, exactly what we were signing, and he was always available for questions and concerns. Doug made a process that everyone made sound terrifying a totally manageable (dare I say, enjoyable?) experience and I would (and have!) recommend him to anyone looking for a new home.
Thank you again, Doug!!! :)"
Katie Hughes Bello
"Irene, Elvia, Nancy, and Johanna,
I wanted to thank you ladies for putting in endless effort and time into our file.  Joel and I truly appreciate it.  With out you ladies we wouldn't be moving into our dream home! Thank you, from the bottom of our hearts!"
Anastasia & Joel Martin
"I bought my first home in July and couldn't have done it without the team at ASAP. They all worked hard and went above and beyond the call of duty (as the phrase goes) to make this happen.
As a new home buyer, there was so much new information and things to keep track of that I often became overwhelmed. The team at ASAP held my hand throughout the process, explaining and reexplaining various aspects of the process. Special thanks to Nancy Meserole; she did much of the explaining and reexplaining and did so calmly and with warmth and humor. Thank you!"
                                                                                                                              Sherry C.
Connect with us on Social Media