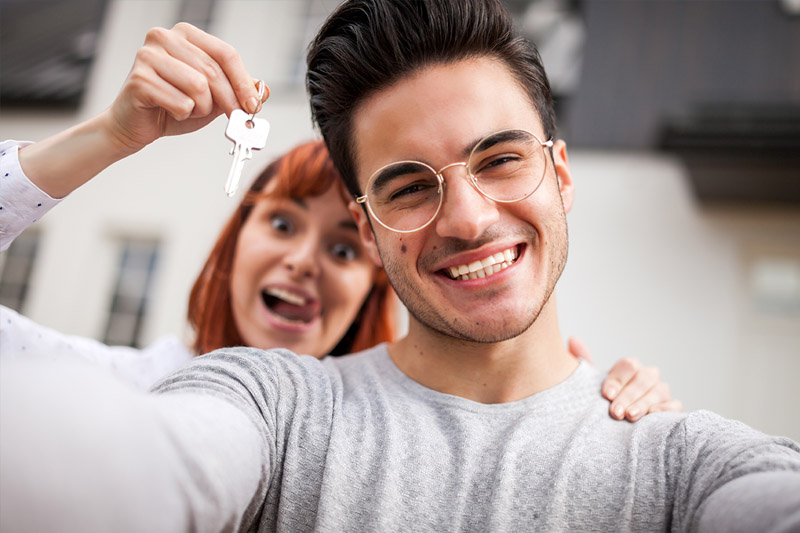 First-Time Home Buyer Loans for New York, Connecticut, Florida, Massachusetts, Pennsylvania & New Jersey
Are you ready to buy your first home? At A.S.A.P. Mortgage Corp., our team of loan specialists can help guide you through the first-time home buyer loan process. Our goal is to get you pre-qualified for a loan before you begin the search so you can be as competitive as possible when putting in your bid. Your licensed loan originator will review a variety of first-time home buyer loan options to ensure that the loan parameters meet your individual needs.
We have helped thousands of clients get into their first homes. Speak with one of our experts to find out more and see if you qualify!
Take Advantage of Our FREE First-Time Home Buyer Seminars!
We also offer FREE Home Buyer Seminars twice a month in two locations (Cortlandt Manor & Yonkers) in both English and Spanish. To see what courses are scheduled for this month please CLICK HERE.
Loan Programs for First-Time Home Buyers:
FHA Loan
An FHA loan has less strict credit requirements and qualifications than other loans, making it the easiest loan to qualify for when buying a home for the first time. Perfect for the buyer that wants to put less money down. Purchase your house with 96.50% financing!
Click here to learn more about FHA home loans.
Fixed Rate Loan
A fixed rate loan is a mortgage that lasts for a specific number of years (term) and has a fixed interest rate that does not go up or down, which makes monthly payments more predictable. The longer the term of the mortgage, the lower your monthly principle & interest payment.
VA Loan
A.S.A.P. Mortgage is a Certified Military Housing Specialist. If you qualify for a VA loan, you can purchase your first home with no down payment and no PMI (Private Mortgage Insurance).
Click here to learn more about VA loans
Call Now to Find Out Which Loan Program is Right For You
Not sure which program is right for you? Contact one of our licensed mortgage brokers today to discuss your home loan financing options! A.S.A.P. Mortgage Corp. can get you pre-qualified and find you the loan that best meets your needs. Find out how you can get pre-qualified today!
Our team is proud to assist first time home buyers throughout NY, CT, FL, MA, PA, NJ, and RI! In New York, we proudly serve families and business professionals in White Plains, Croton-on-Hudson, Cortlandt, NY, as well as the surrounding areas of Orange, Westchester, and Dutchess County, NY. In the state of Florida, we are happy to assist homeowners across Fort Lauderdale, Hollywood, FL, as well as both Broward County and Palm Beach County, FL.
Why You Should Work With A.S.A.P. Mortgage Corporation
The home buying process can be a bit daunting for home buyers. That's why you need an experienced lender like A.S.A.P. Mortgage on your side to help guide you through the process. Here are just a few of the reasons that we're a cut above the other mortgage companies:
A.S.A.P. Mortgage has a superior support team to expedite every stage of you loan in a timely manner.
We will oversee every aspect of the loan process with the quality, care and concern you deserve.
A.S.A.P. Mortgage services NY, CT,  NJ, PA, MA, & FL
A.S.A.P. Mortgage has established relationships with over 40 Nationwide Lenders.
Get started today!
Fill out the questionnaire on this page to start a discussion about your mortgage needs today!